Idaho Makers for Equity Project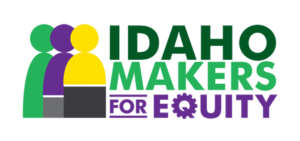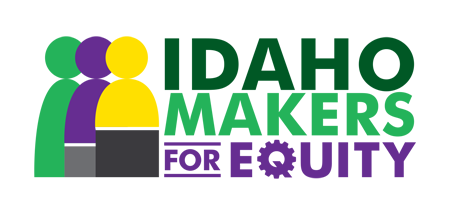 Idaho Makers for Equity (IME) is a state-wide initiative to address accessibility and inclusion in education for all Idahoans. Utilizing various technologies and tools almost anyone can engage in the process of creating educational materials for those in need.
Our first IME project is a call to action to design and/or 3D print educational models for visually-impaired students across the state. Over the past five years we have provided 3D design training and printers to over 150 educators, who in turn, have worked with thousands of students. We are asking this robust group of makers to use their skills and passion to create a repository of educational 3D models for schools in Idaho that serve blind and visually impaired students. Teachers from the Idaho Educational Services for the Deaf and Blind (IESDB) have created a list of models needed to support and expand their students' learning. And we have a process whereby educators and individuals can request more 3D models as well. Makers around the state can review the list and "fill an order" by either designing and/or printing the model(s) requested. A process for providing feedback to the maker on edits or needed modifications will ensure that models are educationally appropriate and meet required standards set forth by Specification 800, Braille Books and Pamphlets (National Library Service for the Blind and Physically Handicapped of the Library of Congress). We are leveraging partnerships with the Idaho Commission for Libraries, IESDB, Idaho Commission for the Blind and Visually Impaired, higher education institutions, and public libraries and schools to increase the reach of the project.
Caldwell Public LIbrary 3D printed five sets of these Braille alphabet letter stamps to send to students at Idaho Educational Services for the Deaf and Blind. Each stamp represents a letter of the alphabet, and students can use the stamps in clay to practice spelling out and reading words.
How you can help!
Click on model image below to be redirected to the link for downloading the .stl file needed to print the item(s).
Contact us and let us know which models and the quantity you are making to help Idaho Educational Services for the Deaf and the Blind.
Each 3D model has a level of expertise needed to print after the title in parenthesis, ie., Easy, Novice, Expert.