Idaho South & East Ecosystem
ISEE STEM Mission Statement
The Idaho South & East Ecosystem works to engage partners from our regions (preK-12, higher education, informal education, and industry) to achieve coordination, collaboration, equity and inclusion for all.
As a regional alliance of the Idaho STEM Ecosystem, ISEE STEM strives to support the state vision and our regional mission through the following:
Goals
Connect and build sustainable, mutually beneficial networks devoted to moving STEM forward for all Idahoans.
Create vibrant communication channels so that we have a better idea of what other regional partners are doing in real time helping us be more efficient and not duplicating efforts.
Working Groups (OARS) propel the goals into action
Opportunities for Access –. Increase access to all STEM related events and activities for underserved populations.
Awareness – Raise awareness of STEM educational activities
Resource Assessment – Examine main employers within our region and assess if the resources in our area are guiding students toward those career paths.
Steering – Set the organization, purpose, and parameters for the ISEE STEM committees and groups to keep in on course.
If interested in being a part of ISEE STEM and/or our efforts, or learning more about ISEE STEM please email Ashley Schaffner.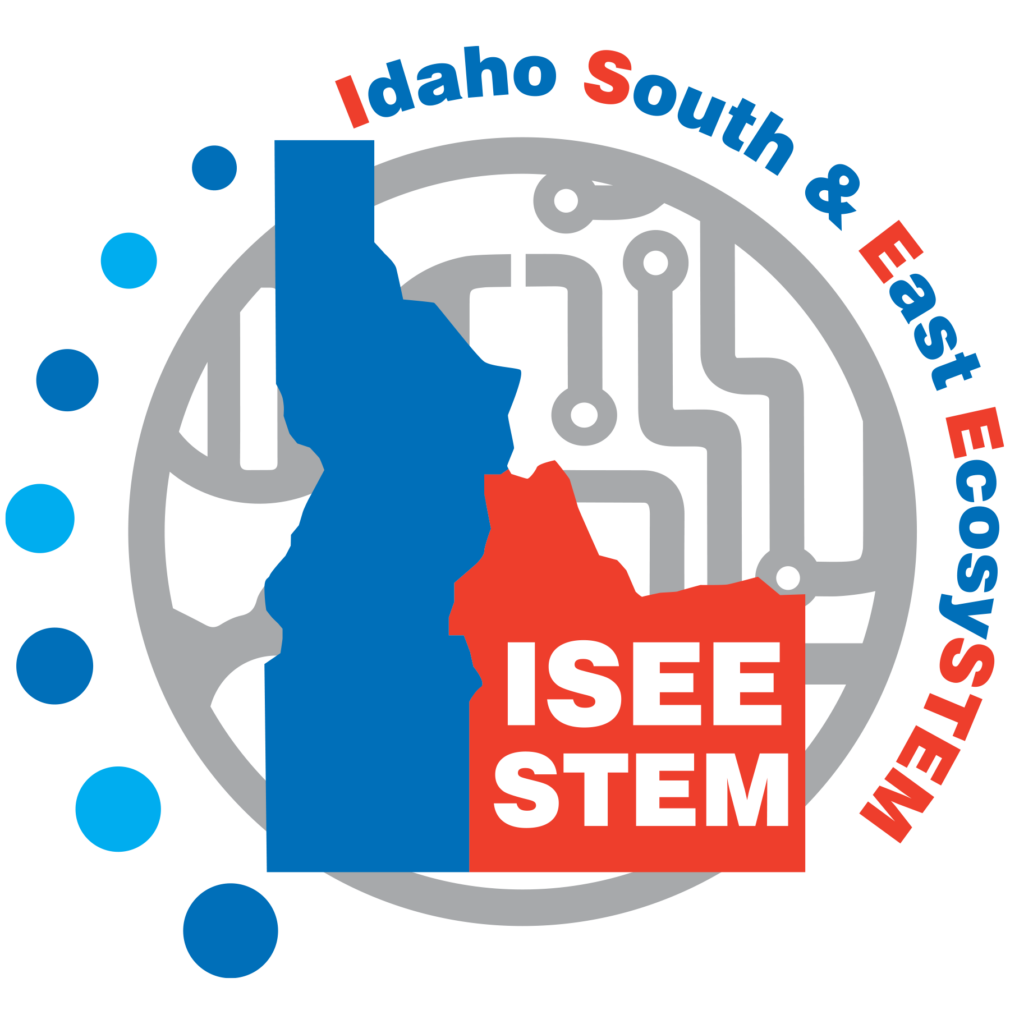 Follow ISEE STEM on Facebook!